PROJECT HOMELESS CONNECT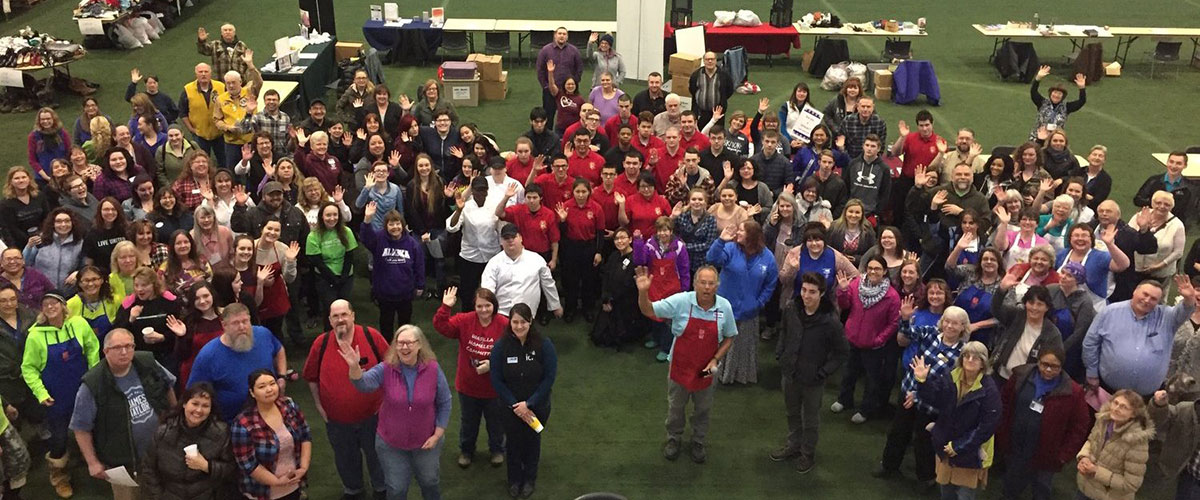 When: 2021 Project Homeless Connect is tentatively scheduled for January, 2021.
Location: Menard Sports Complex, 1001 S. Mack Dr. Wasilla, Alaska
In partnership with the Mat-Su Coalition on Housing and Homelessness, and many participating local agencies, United Way of Mat-Su is honored to provide exceptional, compassionate assistance to Valley residents experiencing housing instability every year. This event is a one-day, one-stop resource for those experiencing homelessness or housing instability, where guests may access essential services (including personal hygiene and comfort items, housing help, public health, and gently-used clothing), local resources, and receive a hot meal while engaging in fellowship with their community.
Project Homeless Connect assists guests with access to basic needs, resources and fellowship.
For more information on Project Homeless Connect in 2022, email impact@unitedwaymatsu.org.