PROJECT HOMELESS CONNECT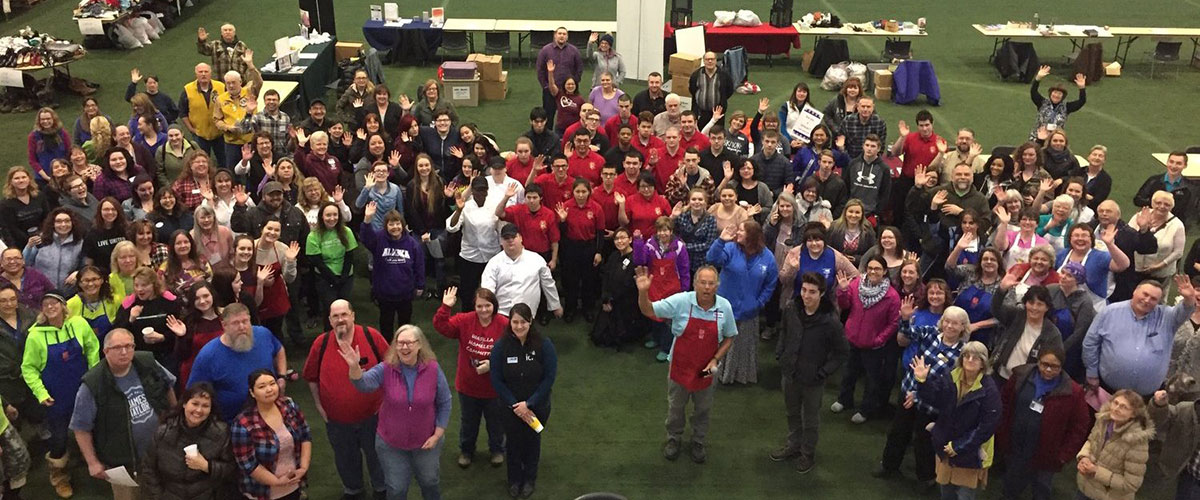 When: Tuesday, January 31 from 9am-2pm.
Location: Menard Sports Complex, 1001 S. Mack Dr. Wasilla, Alaska
In partnership with the Mat-Su Coalition on Housing and Homelessness, and many participating local agencies, United Way of Mat-Su is honored to provide exceptional, compassionate assistance to Valley residents experiencing housing instability every year. This event is a one-day, one-stop resource for those experiencing homelessness or housing instability, where guests may access essential services (including personal hygiene and comfort items, housing help, public health, and gently-used clothing), local resources, and receive a hot meal while engaging in fellowship with their community.
Project Homeless Connect is in need of community volunteers to help make the day a success. To volunteer, go to the UWMS Volunteers page and complete the short registration form.
Project Homeless Connect assists guests with access to basic needs, resources and fellowship.
Questions? Please contact Becky Stoppa at impact@unitedwaymatsu.org or call (907)745-5827.